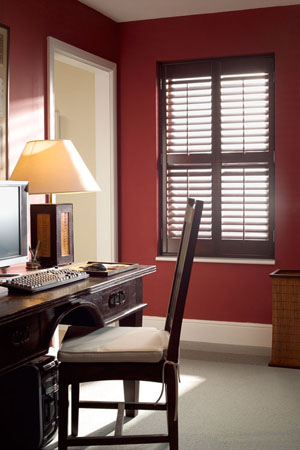 Plantation Shutters are just perfect for the study as they allow you to control the light and privacy into the room. Shutters are wonderful for the home office or for business. In the home environment they add style and dramatic statement to the room, while the practicality of shutters make them superb in the commercial office environment.
Please see our page on commercial shutters for more on how we can fit the perfect shutter solutions for your business.
With shutters there are no hanging chords, no fabric to wash or fray or tangle, they are wipe clean and add privacy and security to the room. Shutters are low maintenance and guaranteed to last, so their value is also something to shout about. Not only for windows of course, you may like to browse our stunning door shutters.
To see what Just Shutters, the much loved specialist shutter company, can do for your home or office give us a call, request a brochure or email us for more information. Or follow the buttons below: